Mr. Stein Goes Online
M for for offensive language and sexual references.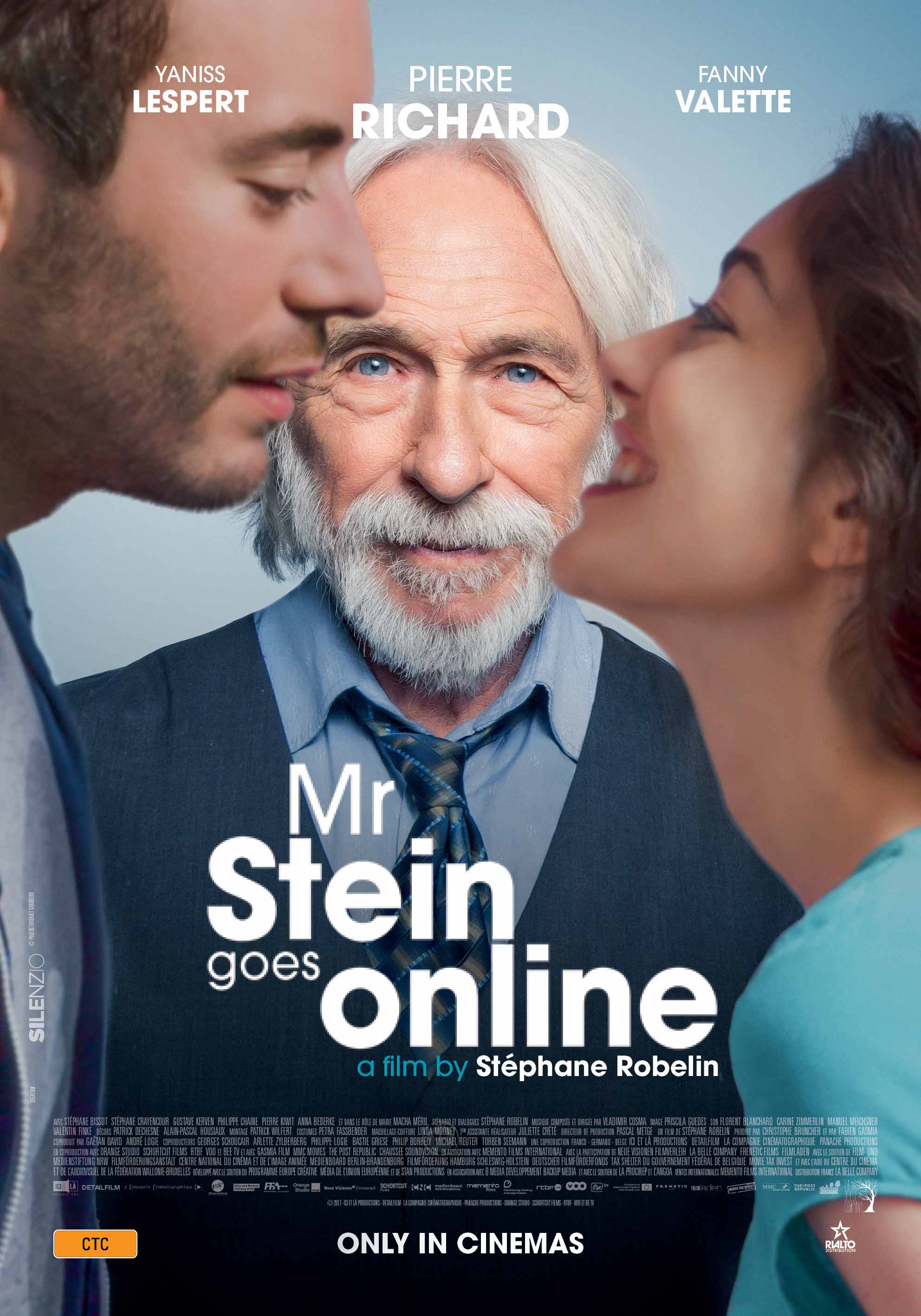 no trailer available
Trailer
Coming Soon
Pierre, a 75 year old widower, discovers online dating websites. Using the profile picture of Alex, his granddaughter's boyfriend, Pierre meets Flora. Charmed by his elegant conversations and intimate confessions, she asks him on a date, face-to-face. Excited by this unexpected adventure, Monsieur Pierre asks Alex to go in his place.
DetailsComedy , Romance
1 hr. 39 min.
Opened May 10th, 2018
CastPierre Richard, Yaniss Lespert, Fanny Valette, Stéphanie Crayencour, Stéphane BissotDirectorStéphane RobelinWriterStéphane Robelin
For the week of
Friday, May 4, 2018
No showtimes available on this date
Thu: