Metropolitan Opera: The Exterminating Angel
M for for violence and content that may disturb.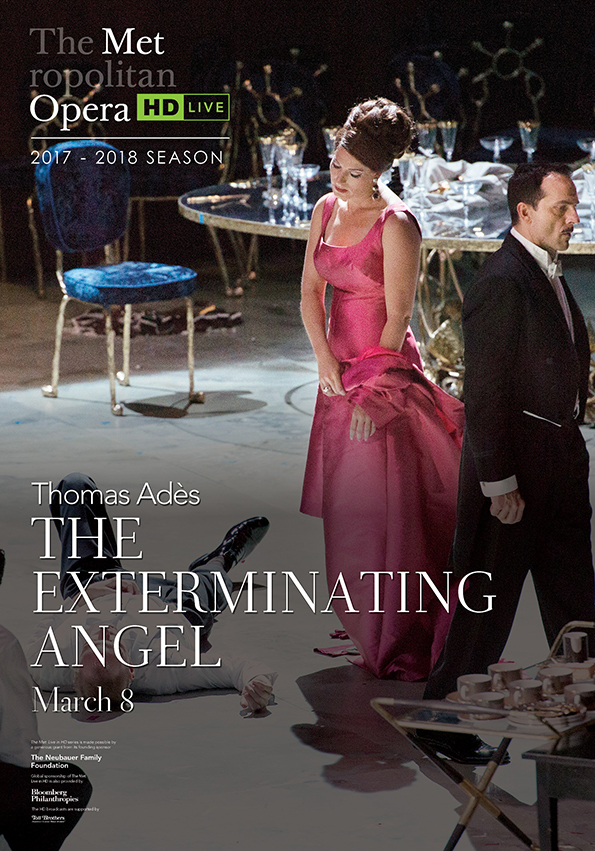 play trailer

▶


Play Trailer
Fathom Events and The Met: Live in HD present a broadcast of Thomas Adès's The Exterminating Angel, live in select cinemas nationwide on Saturday, November 18. The Met presents the American premiere of Thomas Adès's The Exterminating Angel, inspired by the classic Luis Buñuel film of the same name. Hailed by the New York Times at its 2016 Salzburg Festival premiere as "inventive and audacious ... a major event," The Exterminating Angel is a surreal fantasy about a dinner party from which the guests can't escape. Tom Cairns, who wrote the libretto, directs the new production, and Adès conducts his own adventurous new opera.
DetailsProgram , Musical
2 hr. 30 min.
Opened March 8th, 2018
CastAudrey Luna, Amanda Echalaz, Sally Matthews, Sophie Bevan, Alice CooteDirectorTom CairnsWriterThomas Adès
For the week of
Friday, December 7, 2018
No showtimes available on this date
Thu: